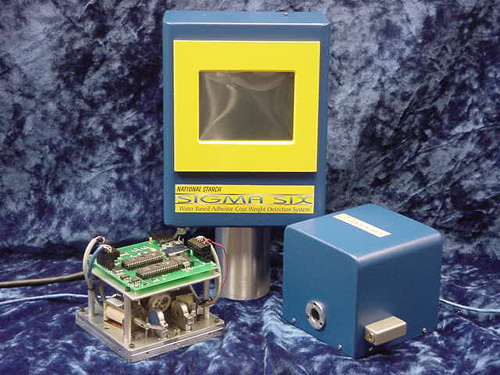 IAS Corp builds systems and designs and installs controls that make your machinery easier to operate and more efficient. Whether you need assistance integrating an off-the-shelf control system from Fagor for a CNC machine, or need a custom, from-scratch control solution including design, circuit boards, wiring and software programming, we can help.
And if you're not sure what solution can address your challenges, our experienced team of engineers and technicians can analyze your goals and equipment and recommend the right solution that solves today's problems and leaves you room to grow in the future.
We do so much more than simply install or repair control systems, and that background and "big-picture" mentality lets IAS Corp design and implement control solutions that work for your business. We're particularly proud of our Direct Numerical Control (DNC) system. It's a method of transferring CAM programs from a host computer to a CNC control. We developed this system because many older CNC machines and controls do not contain enough on-board memory to support large part programs. Our solution loads a program into the DNC where it is broken into segments or "blocks", which are then sent to the control in manageable sections. With this process program size is limited only by digital media selection.
SecureDNC enables you to keep one copy of the program on a server PC that can be downloaded and run on multiple machines simultaneously. Click here to visit the SecureDNC dedicated web site.
Our custom control solutions often include:
C++ Programming
Siemens Step7 Programming
Idec PLC Programming
Integration into existing equipment
Electrical components & installation
Pneumatic components & installation
Electrical & Pneumatic schematics
Assembly Machines and Lines
We invite you to contact us today to find out if a custom control solution can help your business become more efficient and profitable.