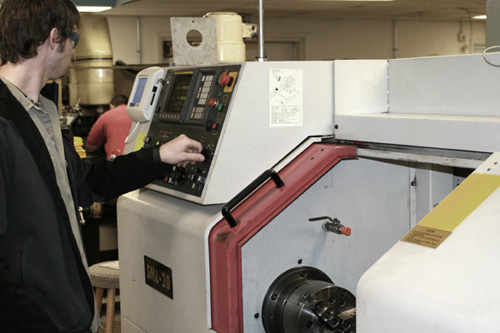 From fuel injector components to biomedical manufacturing, IAS Corp. develops fast, comprehensive vision analysis and parts testing for defects and dimensional measurements. Our automated testing and quality control systems are designed to comply with your exacting requirements and are built to last. For instance:
IAS Corp. built a Vision Inspection system that literally turned around the capabilities of an existing machine that periodically installed a backwards valve. Our innovative solution that provides quality control for 100% of the installed valves has been in use for more than 10 years. Click here to read more about this specific project.


When an automotive parts manufacturer needed an inline system for testing and aiming headlamps for various foreign and domestic housing/bulb types, IAS Corp created the fully automatic solution that has been in use since 1994. Click here to read more about this specific project. accu-aim.jpg
We have a reputation for creating innovative and cost effective systems that provide more accurate and controlled ways of manufacturing and monitoring production. Contact our team to find out how our capabilities in quality control and inspection systems can be put to work for you, including:
Quality control and inspection stations
Equipment troubleshooting and repair
Vision Inspection software tools and high speed systems
Test fixtures for checking production work
Single function or multi-process assembly machines and lines
Operator controlled or automated high-speed assembly machines and lines
Custom Software Applications
For your Information: IAS Corp. also offers design and construction of prototypes. Once approved, we provide all the files required for manufacturing allowing a customer to control production overseas.
More information about IAS Corp's. Past Quality Control and Inspection Projects.
IAS Corp. designs and develops complete quality control and inspection system resources and services. Whether you have a small part that needs testing for viability or an entire facility that needs to run more efficiently, contact IAS Corp. today to see how to put our quality control and inspection system capabilities to work for you.